Soldier Killed During World War II Accounted For (Sappington, O.)
By DPAA Public Affairs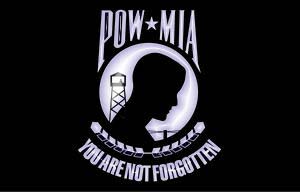 WASHINGTON, May 1, 2018 - Army Pfc. Oscar E. Sappington, killed during World War II, was accounted for on April 23, 2018.
In January 1945, Sappington was a member of 3rd Platoon, Company C, 1st Battalion, 309th Infantry Regiment, 78th Infantry Division. On Jan 10, the 309th Infantry launched a number of attacks in the Hürtgen Forest of Germany. His company attempted to capture two hills near the Raffelsbrand sector of the forest. Enemy gunfire and artillery strikes forced the Americans to fall back. The following day, reinforcements led the attack on the hills, also sustaining heavy losses. At some point during the two days of action, Sappington stepped on a landmine. Though he was mortally wounded, no Soldiers from his unit could reach him during the vicious fighting to render aid or confirm his death. He was reported missing in action as of Jan 11. 1945.
DPAA is grateful to the American Battle Monuments Commission for their partnership in this mission.
Interment services are pending; more details will be released 7-10 days prior to scheduled funeral services.
Sappington's name is recorded on the Tablets of the Missing at the Henri-Chapelle American Cemetery in Hombourg, Belgium, an American Battle Monuments Commission site, along with the other MIAs from WWII. A rosette will be placed next to his name to indicate he has been accounted for. Although interred as an "unknown" in Sappington's grave was meticulously cared for over the past 70 years by the ABMC.
For more information about DPAA, visit www.dpaa.mil, find us on social media at www.facebook.com/dodpaa, or call 703-699-1420.