Soldier Killed During World War II Accounted For (Farris, K.)
By DPAA Public Affairs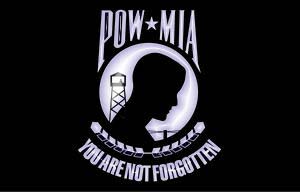 WASHINGTON, May 1, 2018 - Army Pvt. Kenneth D. Farris, killed during World War II, was accounted for on April 23, 2018.
In November 1944, Farris served with Company B, 22nd Infantry Regiment, 4th Infantry Division. Farris' unit arrived in the Hürtgen Forest in Germany on Nov. 9, 1944 and immediately began preparing to advance eastward to the town of Grosshau. Despite continued progress, the regiment's Soldiers sustained heavy losses due to enemy artillery fire. On Nov. 28, 1944, most of the action took place north of Grosshau. According to records, Farris was wounded by artillery and left the front line for the battalion aid station that day. His regiment remained in combat for several more days, reaching the outskirts of Gey, Germany, before being pulled off the front line. When officers took an accounting of the surviving Company B soldiers, Farris could not be found. The last any of the survivors knew was that he had tried to find an aid station. He was listed missing in action when there was no update on his whereabouts.
DPAA is grateful the American Battle Monuments Commission for their partnership in this mission.
Interment services are pending; more details will be released 7-10 days prior to scheduled funeral services.
Farris' name is recorded on the Tablets of the Missing at the Netherlands American Cemetery in Margraten, Netherlands, an American Battle Monuments Commission site along with the other MIAs from WWII. Although interred as an "unknown" his grave was meticulously cared for over the past 70 years by the American Battle Monuments Commission. A rosette will be placed next to his name to indicate he has been accounted for.
For more information about DPAA, visit www.dpaa.mil, find us on social media at www.facebook.com/dodpaa, or call 703-699-1420.