Naval Aviator Killed During World War II Accounted For (DeMoss, H.)
By DPAA Public Affairs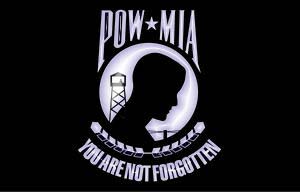 WASHINGTON, May 14, 2018 - Navy Reserve Ensign Harold P. DeMoss, killed during World War II, was accounted for on May 9, 2018.
In the early morning hours of June 23, 1945, DeMoss was a member of Fighting Squadron 100 (VF-100), piloting an F6F-3 Hellcat from Naval Air Station Barbers Point, Oahu, Territory Hawaii. DeMoss was accompanied by two other squadron aircraft for a night division tactics training flight. Following the completion of their flight plan, the pilots circled the island. At Kahuku Point, the northern tip of Oahu, the pilots encountered a layer of clouds. DeMoss climbed above the clouds and attempted to descend through them. His aircraft was not seen reemerging from the clouds and attempts to contact him via radio were unsuccessful. An immediate search for his aircraft began.
Interment services are pending; more information will be released 7-10 days prior to scheduled funeral services.
For more information about DPAA, visit www.dpaa.mil, find us on social media at www.facebook.com/dodpaa, or call 703-699-1420.