Soldier Killed During Korean War Accounted For (Hall, J.)
By DPAA Public Affairs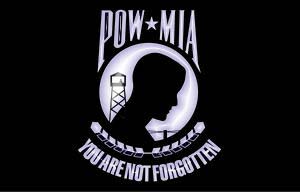 WASHINGTON, May 22, 2018 - Army Sgt. John W. Hall, captured and killed during the Korean War, was accounted for June 6, 2017.
In late November 1950, Hall was a member of Headquarters Battery, 503rd Field Artillery Battalion, 2nd Infantry Division. On Nov. 29, Hall's unit received orders to move from Kunu-ri to Sunchon, North Korea. The division received reports that the Chinese People's Volunteer Forces (CPVF) had set up fireblocks on several roads, including their planned withdrawal route. The division organized a movement into convoys, with Hall in the eighth convoy. Hall's battalion began their withdrawal route through an area known as "The Gauntlet." Hall was reported missing in action on Dec. 1, 1950, in the vicinity of Somindong, North Korea.
Interment services are pending; more details will be released 7-10 days prior to scheduled funeral services.
Hall's name is recorded on the Courts of the Missing at the National Memorial Cemetery of the Pacific in Honolulu, along with the others who are missing from the Korean War. A rosette will be placed next to his name to indicate he has been accounted for.
For more information about DPAA, visit www.dpaa.mil, find us on social media at www.facebook.com/dodpaa, or call 703-699-1420.