Soldier Killed During Korean War Accounted For (Yost, E.)
By DPAA Public Affairs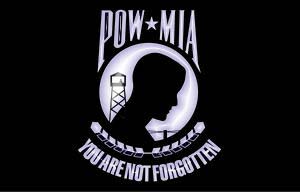 WASHINGTON, May 24, 2018 - Army Sgt. Eugene W. Yost, killed during the Korean War, was accounted for on March 28.
In September 1950, Yost was a member of Company E, 2nd Battalion, 8th Cavalry Regiment, 1st Cavalry Division. Yost's regiment was responsible for defending the road from Sanju to Taegu in South Korea, and positioned themselves in bordering hills. On September 2, the unit received information that the 19th Regiment North Korea People's Army would attack in the evening. During the night, the North Koreans overran the cavalry's positions. Yost was last seen on Sept. 3, 1950, and was reported missing in action when he could not be accounted for.
DPAA is grateful to the Department of Veterans Affairs for their assistance in this mission.
Interment services are pending; more details will be released 7-10 days prior to scheduled funeral services.
Yost's name is recorded on the Courts of the Missing at the National Memorial Cemetery of the Pacific in Honolulu, along with the others who are missing from the Korean War. A rosette will be placed next to his name to indicate he has been accounted for.
For more information about DPAA, visit www.dpaa.mil, find us on social media at www.facebook.com/dodpaa, or call 703-699-1420.