Soldier Killed During World War II Accounted For (Akers, J.)
By DPAA Public Affairs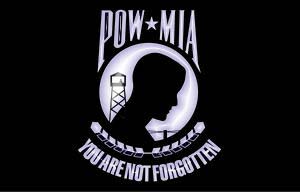 WASHINGTON, May 24, 2018 - Army Sgt. Joseph Akers, killed during World War II, was accounted for on April 30, 2018.
In November 1944, Akers was a member of Company C, 803rd Tank Destroyer Battalion, participating in intense fighting in the Hürtgen Forest. His company was deployed as direct fire support for American infantrymen attacking the town of Grosshau. Two tank destroyers and six tanks, including the M10 tank destroyer Akers was on, were knocked out in the fighting around Grosshau on Nov. 25, 1944. He was killed during the battle, though his status was initially listed as missing in action. On Dec. 21, 1944, his status was amended to killed in action.
DPAA is grateful the American Battle Monuments Commission for their partnership in this mission.
Interment services are pending; more details will be released 7-10 days prior to scheduled funeral services.
Akers' name is recorded on the Tablets of the Missing at the Netherlands American Cemetery, an American Battle Monuments Commission site in Margraten, Netherlands, along with the other MIAs from WWII. Although interred as an "unknown" his grave was meticulously cared for over the past 70 years by the American Battle Monuments Commission. A rosette will be placed next to his name to indicate he has been accounted for.
For more information about DPAA, visit www.dpaa.mil, find us on social media at www.facebook.com/dodpaa, or call 703-699-1420.