Airman Killed During World War II Accounted For (Duran, A.)
By DPAA Public Affairs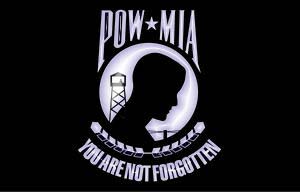 WASHINGTON, June 1, 2018 - Army Air Forces Sgt. Alfonso O. Duran, killed during World War II, was accounted for on May 22, 2018.
In February 1944, Duran was a nose gunner on a B-24H Liberator, assigned to the 724th Bombardment Squadron (Heavy), 451st Bombardment Group, 15th Air Force. On February 25, 1944, the final day of Operation Argument, Duran's aircraft came under attack by German fighters and anti-aircraft fire, while he was on a bombing mission targeting Regensburg, Germany. The tail gunner in another aircraft witnessed a direct hit on Duran's aircraft, which tore off a section of the right wing. Nine of the ten crew members were able to bail from the aircraft before it crashed. The tail gunner from Duran's aircraft reported he had last seen Duran alive in the aircraft, but believed Duran did not bail out. All nine of Duran's crewmates survived the bail out and were captured and interrogated in Verona, Italy, where they were told that one body had been found in the aircraft wreckage. The crash site was reported to be located near Ljubljana, Slovenia, an area then under Axis control.
DPAA is grateful to the Slovenian Ministry of Labor, Family, Social Affairs, and Equal Opportunities, the Institute for Protection of Cultural Heritage of Slovenia, the residents of Pokojišče, the several private Slovenian researchers involved, the Office of Australian War Graves Commission, and the RAAF Directorate of History and Heritage for their partnership in this recovery.
Interment services are pending; more details will be released 7-10 days prior to scheduled funeral services.
Duran's name is recorded on the Tablets of the Missing at the Florence American Cemetery in Impruneta, Italy, along with other MIAs from WWII. A rosette will be placed next to his name to indicate he has been accounted for.
For more information about DPAA, visit www.dpaa.mil, find us on social media at www.facebook.com/dodpaa, or call 703-699-1420/1169.