​Naval Pilot Killed During Vietnam War Accounted For (Kilpatrick, L.)
By DPAA Public Affairs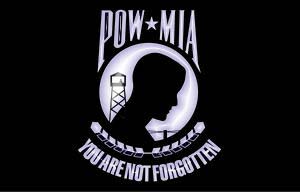 WASHINGTON, June 1, 2018 - Naval Reserve Lt. Cmdr. Larry R. Kilpatrick, killed during the Vietnam War, was accounted for on May 18.
On June 18, 1972, Kilpatrick was a member of Attack Squadron One Hundred Five (VA-105), on board the USS Saratoga (CVA-60), flying an A-7A aircraft in a flight of two on a night armed reconnaissance mission over northern Vietnam. Kilpatrick's wingman lost radio contact with him outside of Ha Tinh City, after he announced he had sighted a target and was commencing an attack. After daybreak, search and rescue aircraft observed remnants of a parachute near Kilpatrick's last known location, but could not identify it as Kilpatrick's. The search and rescue team was unable to locate any aircraft wreckage.
DPAA is grateful to the government of Vietnam for their partnership in this mission.
Interment services are pending; more details will be released 7-10 days prior to scheduled funeral services.
Kilpatrick's name is recorded on the Courts of the Missing at the National Memorial Cemetery of the Pacific in Honolulu, along with others who are unaccounted-for from the Vietnam War. A rosette will be placed next to his name to indicate he has been accounted for.
For more information about DPAA, visit www.dpaa.mil, find us on social media at www.facebook.com/dodpaa, or call 703-699-1420.
You can also view Kilpatrick's personnel profile at
https://dpaa.secure.force.com/dpaaProfile?id=a0Jt0000000BTcbEAG