Marine Killed During Korean War Accounted For (Keirn, M.)
By DPAA Public Affairs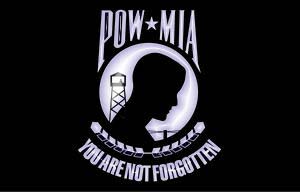 WASHINGTON, June 11, 2018 - Marine Corps Sgt. Meredith F. Keirn, killed during the Korean War, was accounted for on May 22, 2018.
In late November, 1950, Keirn was a light machinegun section leader for Company F, 2nd Battalion, 7th Marine Regiment, 1st Marine Division. He was reported to have been killed Nov. 30, 1950 while defending a hill overlooking the Toktong Pass, a critical main supply route between the villages of Hagaru-ri and Yudam-ni, North Korea. His remains were reportedly buried at the base of "Fox Hill," in the Toktong Pass, but they could not be recovered following the war.
Interment services are pending; more details will be released 7-10 days prior to scheduled funeral services.
Keirn's name is recorded on the Courts of the Missing in Honolulu, along with the others who are missing from the Korean War.
For more information about DPAA, visit www.dpaa.mil, find us on social media at www.facebook.com/dodpaa, or call 703-699-1420.