Soldier Killed During Korean War Accounted For (Chinn, L.)
By DPAA Public Affairs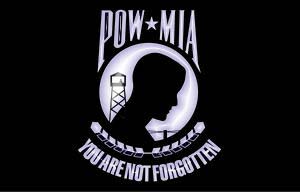 WASHINGTON, July 17, 2018 - Army Master Sgt. Leonard K. Chinn, killed during the Korean War, was accounted for on July 12.
In late 1950, Chinn was a member of Company D, 2nd Engineer Combat Battalion, 2nd Infantry Division, when his unit was fighting off persistent Chinese attacks in North Korea. Chinn was reportedly captured by enemy forces on Dec. 1, 1950, and was held at several temporary prisoner of war camps before being marched northwest to POW Camp 5 Complex, North Korea.
DPAA is grateful to the government and people of the Democratic People's Republic of Korea, and looks forward to a fulfillment of the commitment made by President Trump and Chairman Kim on the return and recovery of U.S. service members in North Korea.
Interment services are pending; more details will be released 7-10 days prior to scheduled funeral services.
Chinn's name is recorded on the Courts of the Missing at the Punchbowl, along with the others who are missing from the Korean War. A rosette will be placed next to his name to indicate he has been accounted for.
For more information about DPAA, visit www.dpaa.mil, find us on social media at www.facebook.com/dodpaa, or call 703-699-1420/1169.
Chinn's personnel profile can be viewed at
https://dpaa.secure.force.com/dpaaProfile?id=a0Jt00000004lh3EAA