Airman Killed During World War II Accounted For (Cornwell, O.)
By DPAA Public Affairs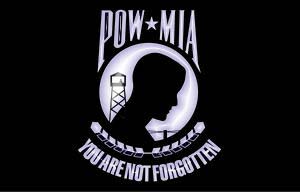 WASHINGTON, July 26, 2018 - Army Air Forces 1st Lt. Ottaway B. Cornwell, killed during World War II, has now been accounted for.
On January 27, 1944, Cornwell was a member of the 4th Fighter Squadron, 52nd Fighter Group, Twelfth (XII) Air Force, piloting a Supermarine Spitfire aircraft, which was shot down over Pierrefeu-du-Var, France. Cornwell was engaged in battle with a German Messerschmitt 109 (Me-109). Another pilot also engaged in battle witnessed two unidentified aircraft crash into the side of a mountain near Pierrefeu-du-Var. Cornwell could not be reached through radio contact. Because southern France was occupied by enemy forces, an immediate search could not be conducted. After Allied forces liberated the area, they were unable to locate Cornwell's remains.
DPAA is grateful to Mr. Steve Leleu and the French government for their assistance in this recovery.
Interment services are pending; more details will be released 7-10 days prior to scheduled funeral services.
Cornwell's name is recorded on the Tablets of the Missing at the Florence American Cemetery, an American Battle Monuments Commission site in Impruneta, Italy, along with the others missing from WWII. A rosette will be placed next to his name to indicate he has been accounted for.
For more information about DPAA, visit www.dpaa.mil, find us on social media at www.facebook.com/dodpaa, or call 703-699-1420/1169.