Airman Killed During Vietnam War Accounted For (Mellor, F.)
By DPAA Public Affairs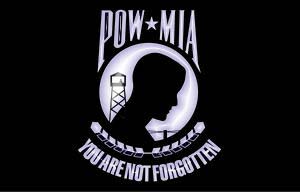 WASHINGTON, Aug. 6, 2018 - U.S. Air Force Reserve Col. Frederic M. Mellor, killed during the Vietnam War, was accounted for on July 13.
On Aug. 13, 1965, Mellor, who was assigned to the 20th Tactical
Reconnaissance Squadron, and on temporary duty with the 15th Reconnaissance Task Force, was flying the lead RF-101C aircraft in a flight of two on a mission to conduct photo and visual reconnaissance of a suspected surface to-air missile site in Son La Province, in the then-Democratic Republic of Vietnam. During the flight, hostile ground fire damaged the aircraft, causing it to crash. Mellor survived his ejection and attempted to evade the enemy. Initial radio contact was established, however contact was lost, and, despite a two-day search, neither Mellor nor his aircraft were found. He was subsequently listed as missing in action.
DPAA is grateful to the government and people of Vietnam, as well as the Vietnamese Office for Seeking Missing Persons, for their assistance in returning Mellor's remains to present-day DPAA.
Interment services are pending; more details will be released 7-10 days
prior to scheduled funeral services.
Mellor's name is recorded on the Courts of the Missing at the National
Memorial Cemetery of the Pacific in Honolulu, along with the others who are missing from the Vietnam War. A rosette will be placed next to his name to indicate he has been accounted for.
For more information about DPAA, visit www.dpaa.mil, find us on social media at www.facebook.com/dodpaa, or call 703-699-1420/1169.
Mellor's personnel profile can be viewed at
https://dpaa.secure.force.com/dpaaProfile?id=a0Jt00000001UdSEAU