Soldier Killed During Korean War Accounted For (Taylor, J.)
By DPAA Public Affairs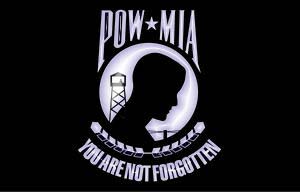 WASHINGTON, Aug. 8, 2018 - Army Pfc. John A. Taylor, killed during the Korean War, was accounted for May 9, 2018.
In August 1950, Taylor was a member of Company C, 2nd Battalion, 24th Infantry Regiment, 25th Infantry Division in South Korea. On Aug. 11, his regiment encountered a Korean People's Army unit near the village of Haman. Taylor's company was ordered to move southwest, where they were ambushed and forced to disperse. In the days following, the battalions of 24th Infantry Regiment consolidated their positions, reorganized and began accounting for their Soldiers. After several days of checking adjoining units, aid stations and field hospitals, Taylor was reported as killed in action on Aug. 12, 1950, but his remains were not recovered.
DPAA is grateful to the Department of Veterans Affairs for their partnership in this mission.
Interment services are pending; more details will be released 7-10 days prior to scheduled funeral services.
Taylor's name is recorded on the Courts of the Missing at the Punchbowl, along with the others who are missing from the Korean War. A rosette will be placed next to his name to indicate he has been accounted for.
For more information about DPAA, visit www.dpaa.mil, find us on social media at www.facebook.com/dodpaa, or call 703-699-1420/1169.