Sailor Killed During World War II Accounted For (Ingram, O.)
By DPAA Public Affairs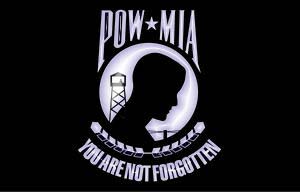 WASHINGTON, Aug. 15, 2018 - Navy Aviation Chief Ordnanceman Otis E. Ingram, killed during World War II, was accounted for on June 25, 2018.
On July 27, 1944, Ingram was a turret gunner aboard a torpedo bomber from U.S. Navy Torpedo Squadron Fifty One (VT-51). Ingram's aircraft was the lead of four Avengers on a mission targeting the Japanese base at Malakal Harbor. The aircraft was last observed three to five miles ahead of the other aircraft, at the beginning of the attack. Witnesses observed an object, believed to be an aircraft, on fire in Malakal Harbor. All three servicemen on board, including Ingram, were reported missing in action and subsequently presumed dead on Feb. 4, 1946.
DPAA is grateful to the government of Palau and Bent Prop for their partnership in this recovery.
Interment services are pending; more details will be released 7-10 days prior to scheduled funeral services.
Ingram's name is recorded on the Walls of the Missing at the Manila American Cemetery, an American Battle Monuments Commission site, along with the other MIAs from WWII. A rosette will be placed next to his name to indicate he has been accounted for.
For more information about DPAA, visit www.dpaa.mil, find us on social media at www.facebook.com/dodpaa, or call 703-699-1420/1169.