Soldier Killed During Korean War Accounted For (Ball, M.)
By DPAA Public Affairs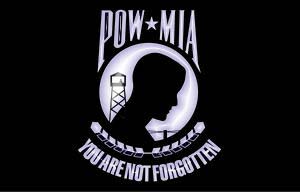 WASHINGTON, Aug. 15, 2018 - Army Pfc. Mathis O. Ball, Jr., killed during the Korean War, was accounted for on August 14.
In July 1950, Ball was a member of Company M, 3rd Battalion, 21st Infantry Regiment, 24th Infantry Division, engaged in combat operations against North Korean forces near Choch'iwon, South Korea. Ball could not be accounted-for and was declared missing in action on July 12, 1950.
DPAA is grateful to the Department of Veterans Affairs for their partnership in this mission.
Interment services are pending; more details will be released 7-10 days prior to scheduled funeral services.
Ball's name is recorded on the Courts of the Missing at the Punchbowl, along with the others who are missing from the Korean War. A rosette will be placed next to his name to indicate he has been accounted for.
For more information about DPAA, visit www.dpaa.mil, find us on social media at www.facebook.com/dodpaa, or call 703-699-1420/1169.
Ball's personnel profile can be viewed at
https://dpaa.secure.force.com/dpaaProfile?id=a0Jt0000007PrFBEA0