Soldier Killed During World War II Accounted For (Boegli, W.)
By DPAA Public Affairs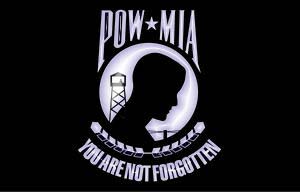 WASHINGTON, Aug. 21, 2018 - Army Pvt. William A. Boegli, killed during World War II, was accounted for on August 14.
In September 1944, Boegli was a member of Company L, 332nd Infantry Regiment, 81st Infantry Division, invading Angaur Island in the Palau Island chain. After Boegli's regiment successfully captured Red Beach on the northeastern shore, they pushed westward across the island. On Sept. 30, 1944, Boegli was killed while attempting to lead a group of litter bearers to evacuate wounded servicemen. His remains were not recovered following the war.
Interment services are pending; a formal notification will be released 7-10 days prior to scheduled funeral services.
DPAA is appreciative to the American Battle Monuments Commission and the Manila American Cemetery and Memorial for their partnership in this mission.
Boegli's name is recorded on the Walls of the Missing at the Manila American Cemetery site along with the other MIAs from WWII. Although interred as an Unknown, Boegli's grave was meticulously cared for over the past 70 years by the ABMC. A rosette will be placed next to his name to indicate he has been accounted for.
For more information about DPAA, visit www.dpaa.mil, find us on social media at www.facebook.com/dodpaa, or call 703-699-1420/1169.