Marine Killed During World War II Accounted For (Schade, L.)
By DPAA Public Affairs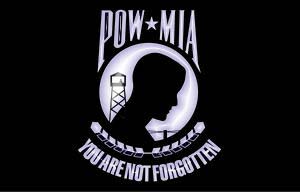 WASHINGTON, Aug. 28, 2018 - Marine Corps Capt. Lester A. Schade, killed during World War II, was accounted for on July 26.
In April 1942, Schade, a member of Company I, 3rd Battalion, 4th Marine Regiment, when he was captured by enemy forces and held as a prisoner of war in the Philippine Islands. On Dec. 14, 1944, more than 1,600 Allied prisoners were loaded aboard a Japanese transport en route to Japan. The ship was attacked by American carrier planes, killing a number of American prisoners. Survivors were transported aboard two other ships to Formosa, present day Taiwan, where they were loaded onto another ship, Enoura Maru, which was also attacked by American carrier planes. According to records Schade was aboard the Enoura Maru when it was attacked Jan. 9, 1945, and was listed as missing, presumed dead as a result of the incident.
DPAA is grateful to the Department of Veterans Affairs for their partnership in this mission.
Interment services are pending; more details will be released 7-10 days prior to scheduled funeral services.
Schade's name is recorded on the Walls of the Missing at the Manila American Cemetery, an American Battle Monuments Commission site in the Philippines, along with the other MIAs from WWII. A rosette will be placed next to his name to indicate he has been accounted for.
For more information about DPAA, visit www.dpaa.mil, find us on social media at www.facebook.com/dodpaa, or call 703-699-1420/1169.
Schade's personnel profile can be viewed at https://dpaa.secure.force.com/dpaaProfile?id=a0Jt000000OlXjsEAF