Soldier Killed During World War II Accounted For (Ashley, F.)
By DPAA Public Affairs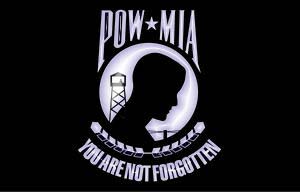 WASHINGTON, Sept. 13, 2018 — Army Pfc. Fred W. Ashley, killed during World War II, was accounted for on August 27.
In May 1945, Ashley was a member of Troop C, 2nd Cavalry Reconnaissance Squadron, 2nd Cavalry Group, on a reconnaissance in the town of Paseka, in the former Czechoslovakia. On 4 May, as many as three hundred German soldiers attacked Ashley's platoon. He was mortally wounded and was last seen being taken away by German troops. Ashley's unit reported him missing in action as of May 4, 1945. Following the war, when Ashley was not among the American prisoners liberated from German captivity, the War Department amended his status to killed in action. His remains were not recovered following the battle.
Interment services are pending; more details will be released 7-10 days prior to scheduled funeral services.
Ashley's name is recorded on the Tablets of the Missing at the Epinal American Cemetery, an American Battle Monuments Commission site in Dinoze, France, along with the other MIAs from WWII. A rosette will be placed next to his name to indicate he has been accounted for.
For more information about DPAA, visit www.dpaa.mil, find us on social media at www.facebook.com/dodpaa, or call 703-699-1420/1169.