​Soldier Killed During World War II Accounted For (McBride, E.)
By DPAA Public Affairs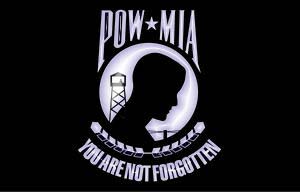 WASHINGTON, Sept. 13, 2018 - Army Sgt. Eugene G. McBride, killed during World War II, was accounted for on September 10.
In January 1945, McBride was a member of Company I, 3rd Battalion, 311th Infantry Regiment, 78th Infantry Division. On Jan. 30, 1945, while engaged in an attack against enemy forces near Huppenbroich, Germany, McBride was killed by a blast from an enemy artillery shell. His remains were not identified by American forces after the battle.
DPAA is grateful the American Battle Monuments Commission for their partnership in this mission.
Interment services are pending; more details will be released 7-10 days prior to scheduled funeral services.
McBride's name is recorded on the Tablets of the Missing at the Henri-Chapelle American Cemetery in Hombourg, Belgium, an American Battle Monuments Commission site along with the other MIAs from WWII. Although interred as an Unknown, McBride's grave was meticulously cared for by ABMC for 70 years. A rosette will be placed next to his name to indicate he has been accounted for.
For more information about DPAA, visit www.dpaa.mil, find us on social media at www.facebook.com/dodpaa, or call 703-699-1420/1169.