Soldier Accounted-For From World War II (Drovis, S.)
By DPAA Public Affairs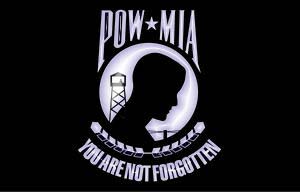 WASHINGTON, Sept. 14, 2018 - Army 1st Lt. Seymour P. Drovis, killed during World War II, was accounted for on September 4.
In July 1944, Drovis was a member of Company A, 105th Infantry Regiment, 27th Infantry Division, engaged against enemy forces in Achugao Village, Saipan Island, Commonwealth of the Northern Mariana Islands. The division sustained heavy casualties during one of the largest Japanese "banzai" attacks of WWII. A soldier reported seeing Drovis fatally shot on July 7, 1944.
DPAA is grateful to the Japanese non-governmental organization, Kuenti, working in conjunction with the Japanese government, and in cooperation with a local archeological firm, Swift and Harper Archaeological Research and Consulting, and the Japanese Historic Preservation Office for their partnerships in this recovery.
Interment services are pending; more details will be released 7-10 days prior to scheduled funeral services.
Drovis' name is recorded on the Courts of the Missing at the National Memorial Cemetery of the Pacific, in Honolulu, along with the others missing from WWII. A rosette will be placed next to his name to indicate he has been accounted for.
For more information about DPAA, visit www.dpaa.mil, find us on social media at www.facebook.com/dodpaa, or call 703-699-1420/1169.