Soldier Accounted For From World War II (Loesche, K.)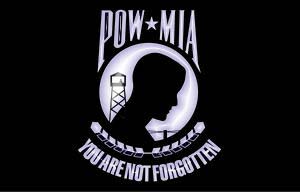 By DPAA Public Affairs
WASHINGTON, Sept. 17, 2018 — Army Staff Sgt. Karl R. Loesche, killed during World War II, was accounted for on September 13.
On Dec. 8, 1941, Loesche was a member of the 3rd Pursuit Squadron, 24th Pursuit Group, when Japanese forces invaded the Philippine Islands. Intense fighting continued until the surrender of the Bataan peninsula on April 9, 1942, and of the Corregidor Island on May 6, 1942.
Thousands of U.S. and Filipino service members were taken prisoner; including many who were forced to endure the Bataan Death March, en route to Japanese prisoner of war (POW) camps, including the POW camp at Cabanatuan on the island of Luzon, Philippines. Loesche was among those reported captured after the surrender of Corregidor and who were eventually moved to the Cabanatuan POW camp. More than 2,500 POWs perished in this camp during the remaining years of the war.
DPAA is grateful to the American Battle Monuments Commission for their partnership in this mission.
Interment services are pending; more details will be released 7-10 days prior to scheduled funeral services.
Loesche's name is recorded on the Walls of the Missing at the Manila American Cemetery, an ABMC site along with the other MIAs from WWII. Although interred as an "unknown" in Manilla American Cemetery, Loesche's grave was meticulously cared for over the past 70 years by the American Battle Monuments Commission. A rosette will be placed next to his name to indicate he has been accounted for.
For more information about DPAA, visit www.dpaa.mil, find us on social media at www.facebook.com/dodpaa, or call 703-699-1420/1169.