Soldier Recently Returned From North Korea Accounted For (McDaniel, C.)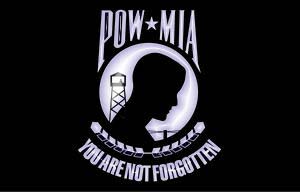 By DPAA Public Affairs
WASHINGTON, Sept. 20, 2018 — Army Master Sgt. Charles H. McDaniel, killed during the Korean War, was accounted for on September 12.
In November 1950, McDaniel was a medic with the 8th Cavalry Regiment Medical Company, supporting the regiment's 3rd Battalion. The unit was engaged with enemy forces of the Chinese People's Volunteer Forces (CPVF,) southwest of the village of Unsan, and east of Hwaong-ri, North Korea. He was reported missing in action on Nov. 2, 1950, when he could not be accounted-for by his unit.
On July 27, 2018, the Democratic People's Republic of Korea (DPRK) turned over 55 boxes, purported to contain the remains of U.S. servicemen killed during the Korean War. The remains arrived at Joint Base Pearl Harbor-Hickam, Hawaii on Aug. 1, 2018, and were subsequently accessioned into the DPAA laboratory for analysis.
McDaniel's name is recorded on the Courts of the Missing at the National Memorial Cemetery of the Pacific in Honolulu, along with the others who are missing from the Korean War. A rosette will be placed next to his name to indicate he has been accounted for.
For information about DPAA, visit www.dpaa.mil, find us on social media at www.facebook.com/dodpaa or call (703) 699-1420/1169.