Soldier Accounted For From Korean War (Jones, E.)
By DPAA Public Affairs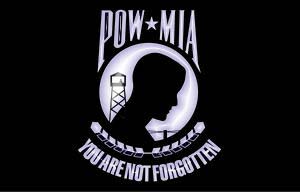 WASHINGTON, Sept. 21, 2018 — Army Cpl. Edward M. Jones, killed during the Korean War, was accounted for on Sept. 13, 2018.
In February 1951, Jones was a member of Company D, 1st Battalion, 38th Infantry Regiment, 2nd Infantry Division, supporting Republic of Korea Army attacks against units of the Chinese People's Volunteer Forces (CPVF) in an near Hoengsong, South Korea. On Feb. 12, 1951 Jones was reported missing in action when he could not be accounted for by his unit.
DPAA remains fully prepared to resume recovery operations in the DPRK, and looks forward to the continued fulfillment of the commitment made by President Donald Trump and Chairman Kim Jong-un on the return and recovery of U.S. servicemen in North Korea.
Jones' name is recorded on the Courts of the Missing at the National Memorial Cemetery of the Pacific in Honolulu, along with the others who are missing from the Korean War. A rosette will be placed next to his name to indicate he has been accounted for.
For about DPAA, visit www.dpaa.mil, find us on social media at www.facebook.com/dodpaa or call (703) 699-1420/1169.