​U.S. Civilian Accounted For From Vietnam War (Ritter, G.)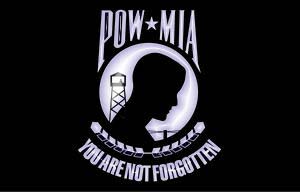 By DPAA Public Affairs
WASHINGTON, Oct. 17, 2018 - Mr. George L. Ritter, killed during the Vietnam War, was accounted for on Sept. 25, 2018.
On Dec. 27, 1971, Ritter, an employee of Air America Incorporated, was piloting an Air America C-123K from Udorn Airfield, Kingdom of Thailand, headed for Xienhom District, Xaingnabouli Province, Laos. The aircraft was on a routine resupply mission for U.S. Agency for International Development and was last heard from when they were northeast of Sayaboury. Laos. Search and rescue efforts were continued through Dec. 31, 1971, but no sign of the aircraft or the four crewmembers were found. Ritter was subsequently reported missing.
DPAA is grateful to the government and the people of Laos for their partnership in this mission.
For more information about DPAA, visit www.dpaa.mil, find us on social media at www.facebook.com/dodpaa, or call 703-699-1420/1169.
Ritter's personnel profile can be viewed at https://dpaa.secure.force.com/dpaaProfile?id=a0Jt0000000BTbTEAW