Sailor Accounted For From Vietnam War (Lannom, R.)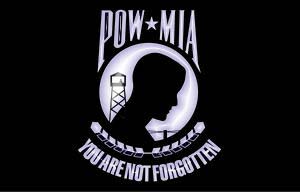 By DPAA Public Affairs
WASHINGTON, Oct. 17, 2018 - Naval Reserve Lt. Richard C. Lannom, killed during the Vietnam War, was accounted for on Sept. 25, 2018.
On March 1, 1968, Lannom, a flight officer assigned to Attack Squadron Three Five (ATKRON 35), USS Enterprise (CVA-65), was the bombardier/navigator aboard an A-6A aircraft on a night strike mission over Quang Ninh Province, North Vietnam. Radar contact with the aircraft was lost due to the low altitude of the aircraft, and the pilot had been instructed to turn his identification beeper off. The flight path to the target was over islands known to have light anti-aircraft artillery. When the aircraft failed to rendezvous with the carrier, a search and rescue effort was mounted. No evidence of the plane could be found. Lannom and his pilot were subsequently declared missing in action.
DPAA is grateful to the government and people of Vietnam for their partnership in this mission.
Lannom's name is recorded on the National Vietnam Veterans Memorial in Washington, DC, and the Courts of the Missing at the National Memorial Cemetery of the Pacific in Honolulu, along with others who are unaccounted-for from the Vietnam War. A rosette will be placed next to his name to indicate he has been accounted for.
For more information about DPAA, visit www.dpaa.mil, find us on social media at www.facebook.com/dodpaa, or call 703-699-1420/1169.
Lannom's personnel profile can be viewed at https://dpaa.secure.force.com/dpaaProfile?id=a0Jt0000000BTUmEAO