​Soldier Accounted For From Korean War (Coons, F.)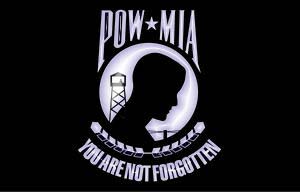 By DPAA Public Affairs
WASHINGTON, Nov. 1, 2018 - Army Cpl. Frederick E. Coons, killed during the Korean War, was accounted for on Oct. 29, 2018.
On July 29, 1950, Coons was declared missing action in the vicinity of Geochang, South Gyeongsang Province, South Korea, when he couldn't be accounted for after a unit withdrawal action to set up a roadblock against North Korean Forces.
DPAA is grateful to the Department of Veterans Affairs for their partnership in this mission.
Coons' name is recorded on the Courts of the Missing at the National Memorial Cemetery of the Pacific in Honolulu, along with the others who are missing from the Korean War. A rosette will be placed next to his name to indicate he has been accounted for.
For more information about DPAA, visit www.dpaa.mil, find us on social media at www.facebook.com/dodpaa, or call 703-699-1420/1169.
Coons' personnel profile can be viewed at https://dpaa.secure.force.com/dpaaProfile?id=a0Jt0000007Whx1EAC