Sailor Accounted For From World War II (Morris, J.)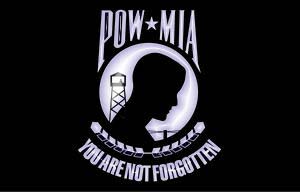 By DPAA Public Affairs

WASHINGTON, Nov. 14, 2018 - Navy Reserve Aviation Machinists Mate 1st Class John O. Morris, killed during World War II, was accounted for on Sept. 13, 2018.

In late 1943, Morris was a member of Carrier Aircraft Service Unit (CASU) 17. In November 1943, American units landed against stiff Japanese resistance on the small island of Betio in the Tarawa Atoll of the Gilbert Islands, in an attempt to secure the island. Over several days of intense fighting at Tarawa, approximately 1,000 Marines and Sailors were killed and more than 2,000 were wounded, but the Japanese were virtually annihilated. Following the battle, the majority of units withdrew from the island, leaving only the chaplains and a defense garrison, including a series of U.S. Navy Construction Battalion, Seabee, units. CASU 17 was among those stationed on the island. On Dec. 16, 1943, Morris was killed during the test-firing of a machine gun. The weapon accidentally discharged, killing Morris. He was buried on the island, in Cemetery #33.

DPAA is grateful to History Flight, Inc., for their partnership in this mission.

Morris' name is recorded on the Courts of the Missing at the NMCP, along with the others missing from WWII. A rosette will be placed next to his name to indicate he has been accounted for.

For more information about DPAA, visit www.dpaa.mil, find us on social media at www.facebook.com/dodpaa, or call 703-699-1420/1169.