​Marine Accounted For From World War II (Gojmerac, N.)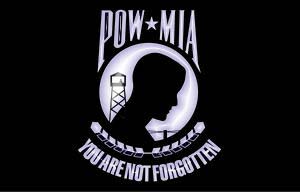 By DPAA Public Affairs

WASHINGTON, Nov. 15, 2018 - Marine Corps Reserve Pfc. Nicholas J. Gojmerac, killed during World War II, was accounted for on Sept. 24, 2018.

In July 1943, Gojmerac was a member of Company Q, 4th Raider Battalion, 1st Marine Raider Regiment, when his unit assaulted a Japanese stronghold at Bairoko Harbor, New Georgia Island, Solomon Islands. He was reported missing in action on July 20, 1943, after he was last seen crawling through heavy fire to provide medical care to an injured Marine while he was mortally wounded himself.

DPAA is grateful to the Department of Veterans Affairs for their partnership in this mission.

Gojmerac's name is recorded on the Walls of the National Memorial Cemetery of the Pacific with the others missing from WWII. A rosette will be placed next to his name to indicate he has been accounted for.

For more information about DPAA, visit www.dpaa.mil, find us on social media at www.facebook.com/dodpaa, or call 703-699-1420/1169.