Airman Accounted For From World War II (Hamilton, V.)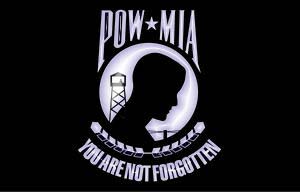 By DPAA Public Affairs

WASHINGTON, Dec. 17, 2018 - Army Air Forces Sgt. Vernon L. Hamilton, killed during World War II, was accounted for on Dec. 13, 2018.

On March 21, 1945, Hamilton was a member of the 642nd Bombardment Squadron, 409th Bombardment Group, 9th Bombardment Division, 9th Air Force, aboard an A-26B, when the aircraft was hit by anti-aircraft fire and went missing during a combat mission from Couvron, France to Dülmen, Germany. Hamilton, his pilot, 2nd Lt. Lynn W. Hadfield, and the other crewman, Sgt. John Kalausich, had been participating in the interdiction campaign to obstruct German troop movements in preparation for the Allied crossing of the Rhine River on March 23, 1945.

DPAA is grateful to Mr. Adolph Hagedorn, the government of Germany, and History Flight, Inc., for their partnership in this mission.

Hamilton's name is recorded on the Tablets of the Missing at the Netherlands American Cemetery, an American Battle Monuments Commission site in Margraten, Netherlands, along with the others missing from WWII. A rosette will be placed next to his name to indicate he has been accounted for.

For more information about DPAA, visit www.dpaa.mil, find us on social media at www.facebook.com/dodpaa, or call 703-699-1420/1169.