Marine Accounted For From World War II (Summers, A.)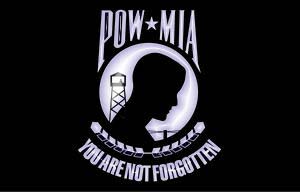 Release No: 20-001 Jan. 6, 2020
WASHINGTON - The Defense POW/MIA Accounting Agency (DPAA) announced today that Marine Corps Gunnery Sgt. Arthur B. Summers, 27, killed during World War II, was accounted for on Oct. 17, 2019.
In November 1943, Summers was a member of Company I, 3rd Battalion, 6th Marine Regiment, 2nd Marine Division, Fleet Marine Force, which landed against stiff Japanese resistance on the small island of Betio in the Tarawa Atoll of the Gilbert Islands, in an attempt to secure the island. Over several days of intense fighting at Tarawa, approximately 1,000 Marines and Sailors were killed and more than 2,000 were wounded, while the Japanese were virtually annihilated. Summers was killed on the fourth day of the battle, Nov. 23, 1943. His remains were reportedly buried in Cemetery 33.
For additional information on the Defense Department's mission to account for Americans who went missing while serving our country, visit the DPAA website at www.dpaa.mil, find us on social media at www.facebook.com/dodpaa or call (703) 699-1420/1169.
Summers' personnel profile can be viewed at https://dpaa.secure.force.com/dpaaProfile?id=a0Jt0000000XkIJEA0