Soldier Accounted For From World War II (White, J.)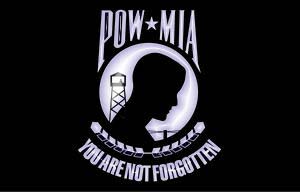 Release No: 20-017 Feb. 11, 2020

WASHINGTON - The Defense POW/MIA Accounting Agency (DPAA) announced today that Army Pfc. James W. White, 21, killed during World War II, was accounted for on Jan. 29, 2020.

In the spring and summer of 1944, White, an infantryman, was a member of Company F, 2nd Battalion, 5307th Composite Unit (Provisional), also known as Merrill's Marauders. After taking the airfield in Myitkyina, Burma, from the Japanese on May 17, White's battalion was tasked with holding the airfield and taking part in the siege of Myitkyina. White was reported to have been killed during fighting on July 2.

For additional information on the Defense Department's mission to account for missing Americans who went missing while serving our country, visit the DPAA website at www.dpaa.mil or call (703) 699-1420/1169.