Soldier Accounted For From Korean War (Mitchem, P.)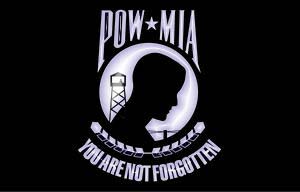 PRESS RELEASE | Feb. 17, 2021
WASHINGTON - The Defense POW/MIA Accounting Agency (DPAA) announced today that Army Cpl. Paul Mitchem, 20, killed during the Korean War, was accounted for Feb. 11, 2021.
In July 1950, Mitchem was a member of Company K, 3rd Battalion, 34th Infantry Regiment, 24th Infantry Division. He was reported missing in action on July 7 after his unit sustained heavy casualties while defending against the North Korean army's advance near Ch'onan, South Korea. His body was not recovered because his unit was forced to retreat, nor were any remains found that could be identified as Mitchem. The Army issued a presumptive finding of death in December 1953, and he was declared non-recoverable in January 1956.
For additional information on the Defense Department's mission to account for Americans who went missing while serving our country, visit the DPAA website at www.dpaa.mil, find us on social media at www.facebook.com/dodpaa or call (703) 699-1420/1193.
Mitchem's personnel profile can be viewed at
https://dpaa-mil.sites.crmforce.mil/dpaaProfile?id=a0Jt000000ljWHvEAM